Loan Support Services - Environmental Risk Screening
- RSRA EZ-Screentm for CRE Transactions
- Third party Peer Review
- Workout Valuation Assistance
- SBA Loan support
- USDA Loan support
- Certified Development Corporations (CDC)
- Non-SBA Loan Support for:
Small to Medium Lenders
Credit Unions
Borrowers and Developers
- Delegate Your Environmental Risk Process to us!
Eliminate Both Real and Perceived Conflicts of Interest
Allocate Costs Directly To Each Deal
Free up Your Staff to Focus on Getting Deals Done!
Make Your Customers Happier!
- Flexible Schedule
- Qualified, Experienced Staff
Call us at (800) 769-7437 for a free initial consultation.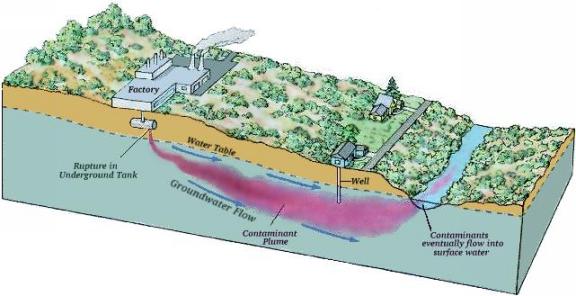 FAQ
Frequently Asked Questions

1What is a Records Search with Risk Assessment (RSRA)?
2Is a RSRA the same thing as a Phase I Environmental Site Assessment (ESA)?
3What is an EZ-Screen™?
EZ-Screen™ is another name for the Records Search with Risk Assessment (RSRA).
4When might I want to use an RSRA as opposed to a Phase I Environmental Assessment?
5Is the RSRA just for use on SBA / USDA loans?
No! While this quick and inexpensive report was originally developed by the Small Business Administration (SBA) for use on their real estate loans, there is no reason why it cannot be used in non-SBA situations. In fact, many of our smaller lending customers have incorporated the EZ-Screen™ into their lending policy as a standard "first cut" environmental evaluation. This minimizes risk and maximizes efficiency for the lender while apportioning costs for the review directly to each deal. For more on the benefits to small lenders of outsourcing environmental risk responsibilities,
https://www.linkedin.com/pulse/rsra-new-phase-i-environmental-risk-assessment-expert/
6Can I order a RSRA for more than one parcel?
SBA (or USDA), as well as most lenders usually like to see separate, discrete reports specifically prepared for each individual parcel. It's even more true when the parcels are not contiguous and they have separate histories. So while we can sometimes combine them, it's pretty unusual. One report per parcel is a good rule of thumb.
7What does it mean if my EZ-Screen™ indicates elevated risk?
This does not necessarily mean that the property is contaminated. It may simply mean that a Phase I ESA is recommended in order to adequately evaluate the property. There are a variety of reasons this may happen, and is typically dependent on the experience and professional judgement of the Environmental Professional who performs the risk assessment.
8If my EZ-Screen™ indicates elevated risk, then what's the next step? Is my report really "free"?
If your RSRA-EZ Screen report indicates elevated risk, then there will be no charge for that report. You are free to engage any environmental professional to perform the Phase I ESA. In this way, Sierra Environmental Consultants completely eliminates any conflict of interest. We have nothing to gain by upselling our clients to a more expensive report. If you've ever had an environmental consultant recommend an expensive upsell, then you'll understand how frustrating this can be.
9Does Sierra Environmental Consultants still perform Phase I ESA's, Phase II ESA's, LUST investigations, and other reports?
For the most part, not any more. For 25 years, we were a full service environmental consulting firm. This gives us tremendous experiential advantages when we're working on your EZ-Screen™. In order to honor our "Clean or Free Guarantee" we've chosen since 2015 to focus strictly on EZ Screens for our clients around the country.
10What if I'm a previous Sierra Customer? I don't need an EZ-Screen™, I need help with something else. Can you still help me with my Phase I or other project?
We still have a special relationship with our loyal clients - some of whom have been calling us for decades - so we still take on certain projects for them. So, if you have one of our old reports and you'd like to get it updated or redone,
Contact Us
and we'd be glad to take a look at it for you.
11Do you perform RSRA-EZ Screen™ in my area?
We perform RSRA-EZ Screens™ over most of the United States, in communities both large and small. The best way for us to determine if we can effectively perform the assessment in your area is for you to provide us with your zip code and contact information
Contact Us
. We will check our databases and get back you shortly to confirm coverage in your specific area. If you are in a remote area where address information is sometimes sketchy, we are pretty resourceful and can usually still get the job done using lat/long coordinates.
Kurt Hassberger

We know from experience that Sierra has our best interests in mind. That's something that a lot of people talk about, but very few deliver in today's world. We know we can trust them to handle our environmental issues when the stakes are high.
Kurt Hassberger
Rockford Construction/Rockford Development
Bruce Bailey

I worked with Dave on projects for my organization when we needed his environmental expertise. Dave provided excellent service in the testing and reporting required for us to close the deal and purchase the property. Dave's reporting was timely and accurate, too. I recommend Dave for your environmental testing and consulting projects.
Bruce Bailey
Union Gospel Mission of Salem
Jason Makowski

Sierra puts the customer first.  I would recommend them any time you need an effective team player you can count on.
Jason Makowski
S.J. Wisinski Commercial Realty
Gary VandenBerg

Sierra is the kind of company where you know right away that they have a deep understanding of the environmental aspects of commercial real estate. We have worked with them for over 10 years. You can consistently expect sound advice and a pragmatic approach when you hire this company. Good people to have on your team.
Gary VandenBerg
1031 Inc/Real Estate Solutions
Bo Noles

I recently had the pleasure of working with Dave VerSluis. It was refreshing to work with a real professional who exhibited real passion and enthusiasm for his expertise. His depth of knowledge was impressive and assuring. He kept me informed regularly and through every step of the process. For Environmental Risk Assessment, Dave VerSluis is the expert to call.
Bo Noles
Capital Imaging
Harry Bennett III

If you need to know the environmental situation of a subject property, then this is the easiest fastest way to go. I gave Dave 2 physical addresses on Friday afternoon and on Monday morning his 52 page reports were in my email. They were exactly what SBA wanted. An environmental specialist stating that the risk was low. Tuesday, we had an authorization! The only way to go for me from now on!
Harry Bennett III
SBA Loan Facilitator
Questions before ordering?